 Lincoln University Foundation
The Foundation helps the University to achieve its vision of being a globally ranked, top five land-based University. The Lincoln University Foundation is ideally placed to support Lincoln University's goals of providing a world-class teaching and research precinct, along with greater investment in scholarships and research.
The Lincoln University Foundation supports these outcomes through:

Receiving and stewarding donations made to the University;

Investing and growing its endowment wisely and well;

Making grants to the University and its students to fund scholarships and awards, or for any other purposes that will allow Lincoln to achieve its aims.
The Foundation is run by a Board of Trustees, all of whom are either Alumni or actively involved with the University. Their combined skills and experience are ideally suited to the Foundation.
If you would like more information about giving to Lincoln or about making a bequest, please contact the University's Alumni and Development Manager, Naomi Wilde.
Alternatively, you can download a donation form or donate to scholarships online. We encourage you to get in touch if you intend a gift for a specific purpose and we welcome the opportunity to discuss this with you. This will allow us to ensure that we use your gift to achieve exactly what you intend.
If you require any information specifically about the Foundation, please contact:
Bianca Ballie
Secretary
Lincoln University Centennial Trust
The Lincoln University Foundation
027 262 9747  
foundation@lincoln.ac.nz
Lincoln University Foundation
Charity registration number CC57353
PO Box 85084
Lincoln University
Lincoln 7647
The Lincoln University Foundation is pleased to present the following Lincoln University Foundation Accounts:

Richard Riddell - Chair
Richard Riddell is the Lincoln University Alumni Association's representative on and Chair of the Lincoln University Foundation. He also Chairs the Lincoln University Centennial Trust. Graduating in 1980 with a Bachelor of Agriculture Commerce (Valuation and Farm Management), he had a sojourn playing rugby in the Northern Hemisphere, then began a career in banking and funds management and he brings this experience to the Lincoln University Centennial Trust and Lincoln University Foundation. Richard has been in the fund management industry since 1992, initially with Southpac Investment Management Limited as Director Auckland, then Coronet Asset Management Limited as General Manager. He served as Vice-President of Bankers Trust, before joining New Zealand Assets Management Limited (NZAM) as Executive Director and Principal, until he decided to pursue a lifelong interest and go farming in 2017. Richard is a former director of Castle Point Funds Management Limited, a current director of Hawke's Bay Golf Club, and a trustee of numerous family trusts. He and his wife, Rebecca, are sheep and beef farmers in Hawke's Bay.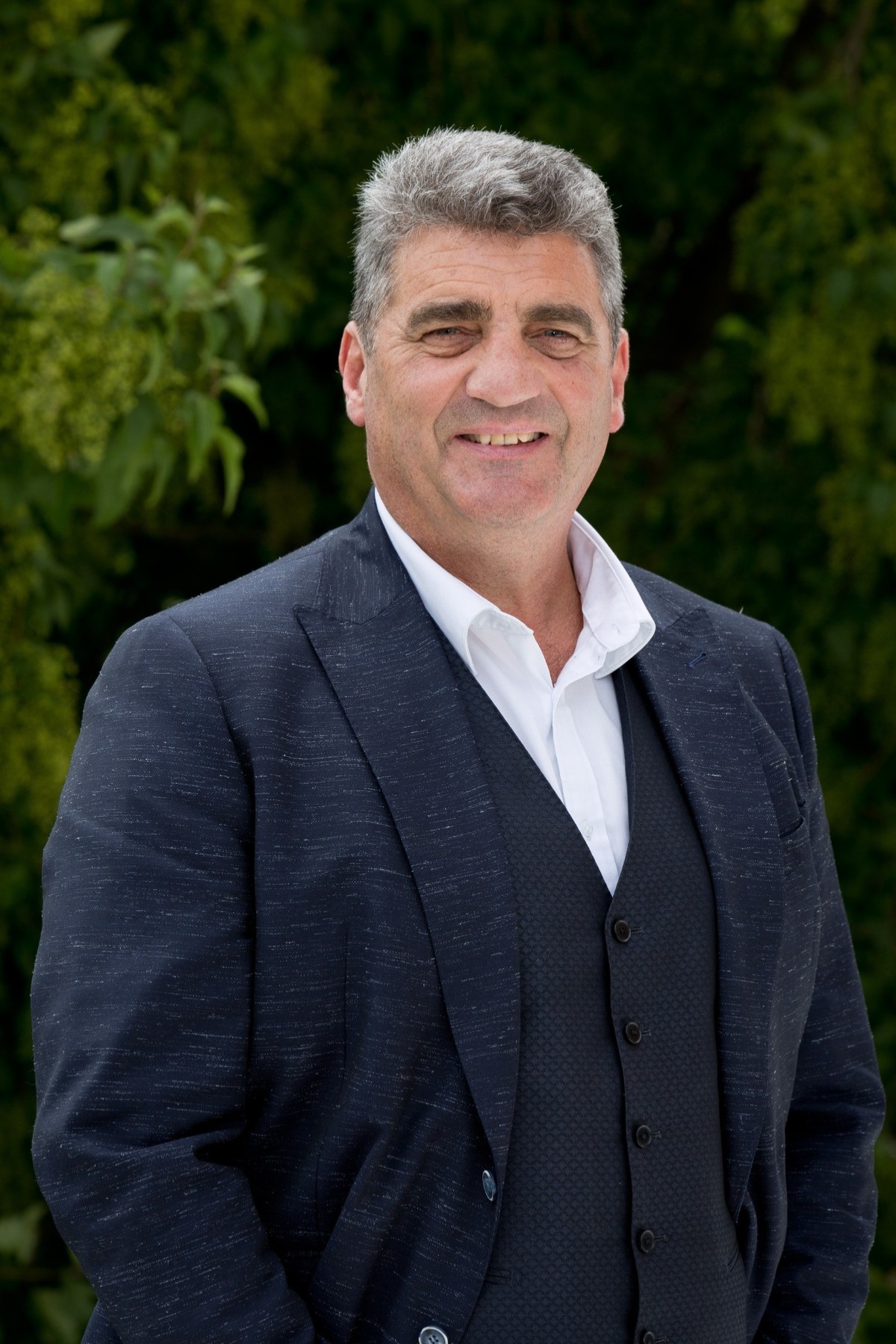 Bruce Gemmell
Bruce Gemmell joined the Lincoln University Council in August 2013 and became Pro-Chancellor in May 2018. He has also been a member of the University of Canterbury Council. Bruce was appointed Chancellor of Lincoln University in January 2019. A chartered accountant and former senior partner at international accounting firm EY, he now works as a professional director, holding positions with Planz Consultant Limited, Orion New Zealand Limited, the Highlanders rugby franchise, Miramar Consolidated, Central Plains Water Ltd, and Lincoln Agritech. He owns and operates a private finance company. He is also a Board advisor to Nitrolabs Ltd.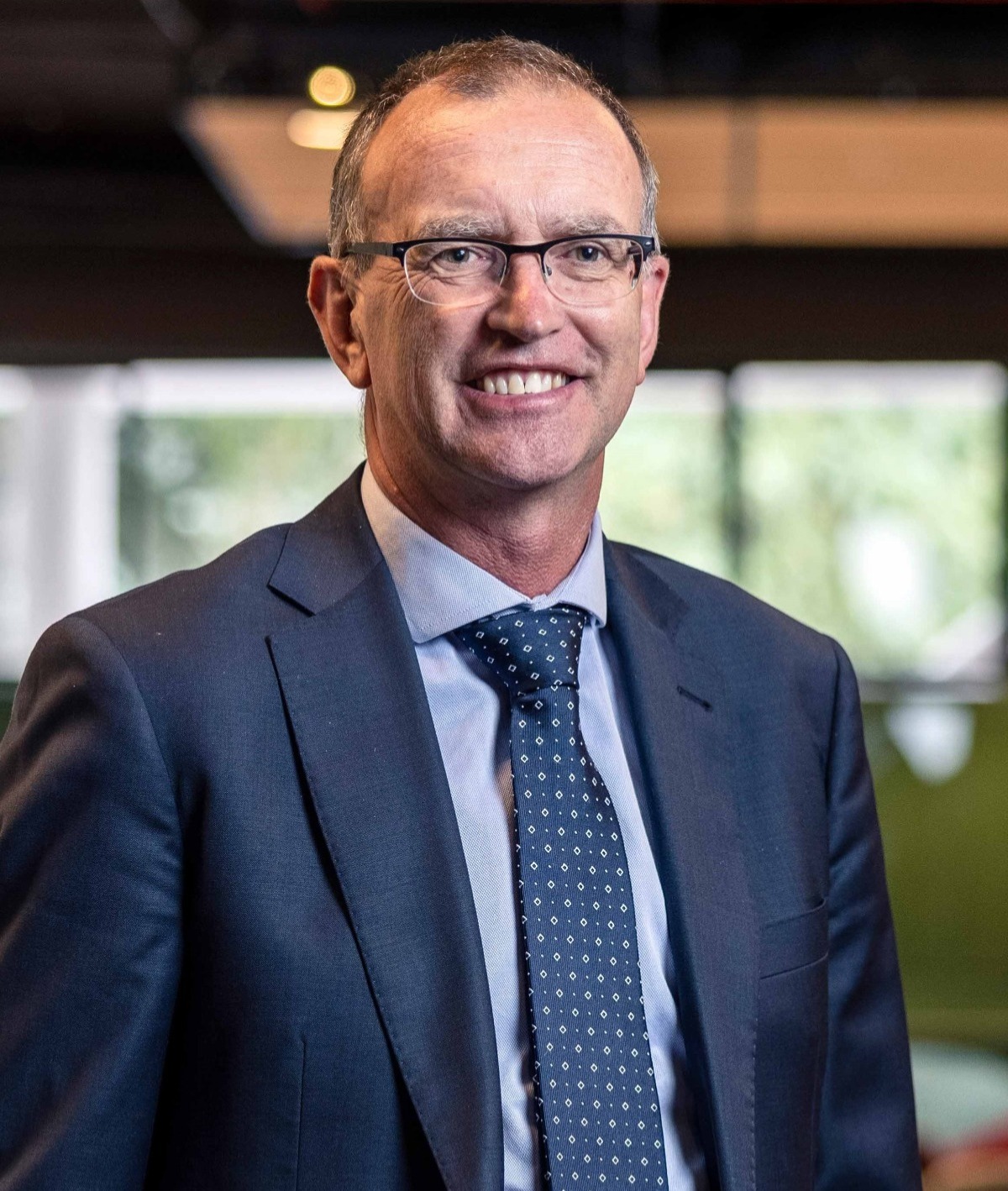 Professor Grant Edwards
As Deputy Vice-Chancellor, Professor Grant Edwards' portfolios are research and education. Coming from a farming background in Northland, Professor Edwards completed a Bachelor of Agricultural Sciences with Hons from Lincoln University in 1990. He was awarded a Rhodes Scholarship in 1991 and through this scholarship completed a DPhil in behavioural ecology at Oxford University in 1994. He then held research and teaching positions at AgResearch and Imperial College London, before returning to Lincoln University in 2005, first as a senior lecturer in pasture science, before moving to the position of Professor of Dairy Production in 2009, and appointment to Deputy Vice-Chancellor in 2019. Professor Edwards' research interests are in the profitability and environmental performance of dairy farming systems. At Lincoln University, he has been instrumental in the activation of farm portfolios to support a continuum of activities from component research, to farm systems and demonstration.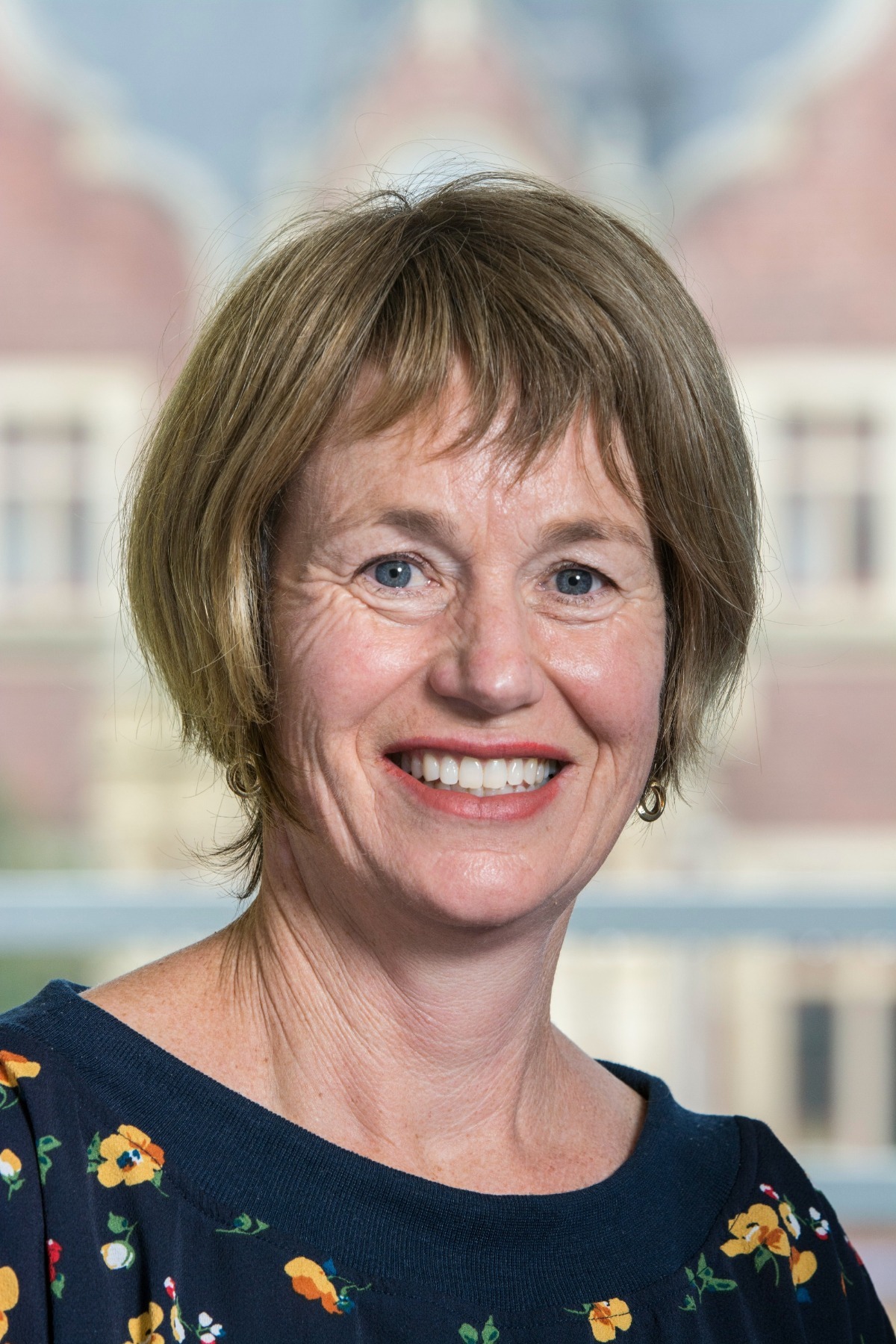 Fiona Hancox
Fiona Hancox and her husband operate a large sheep and beef breeding and finishing operation in West Otago. Fiona is a director of CBNZ (Cooperative Business NZ), a director of West Otago Health Limited, and a Trustee of the Clutha Foundation. She also served on the Beef + Lamb NZ Southern South Island Farmers Council and on the Board of Silver Farms Cooperative. A former South Island Farmer of the Year, she has completed the 2015/16 Fonterra Governance Development Programme and AWDT Escalator Leadership and Governance Programme in 2014. She also holds a National Diploma in Ambulance Practice and is a Volunteer Ambulance Officer.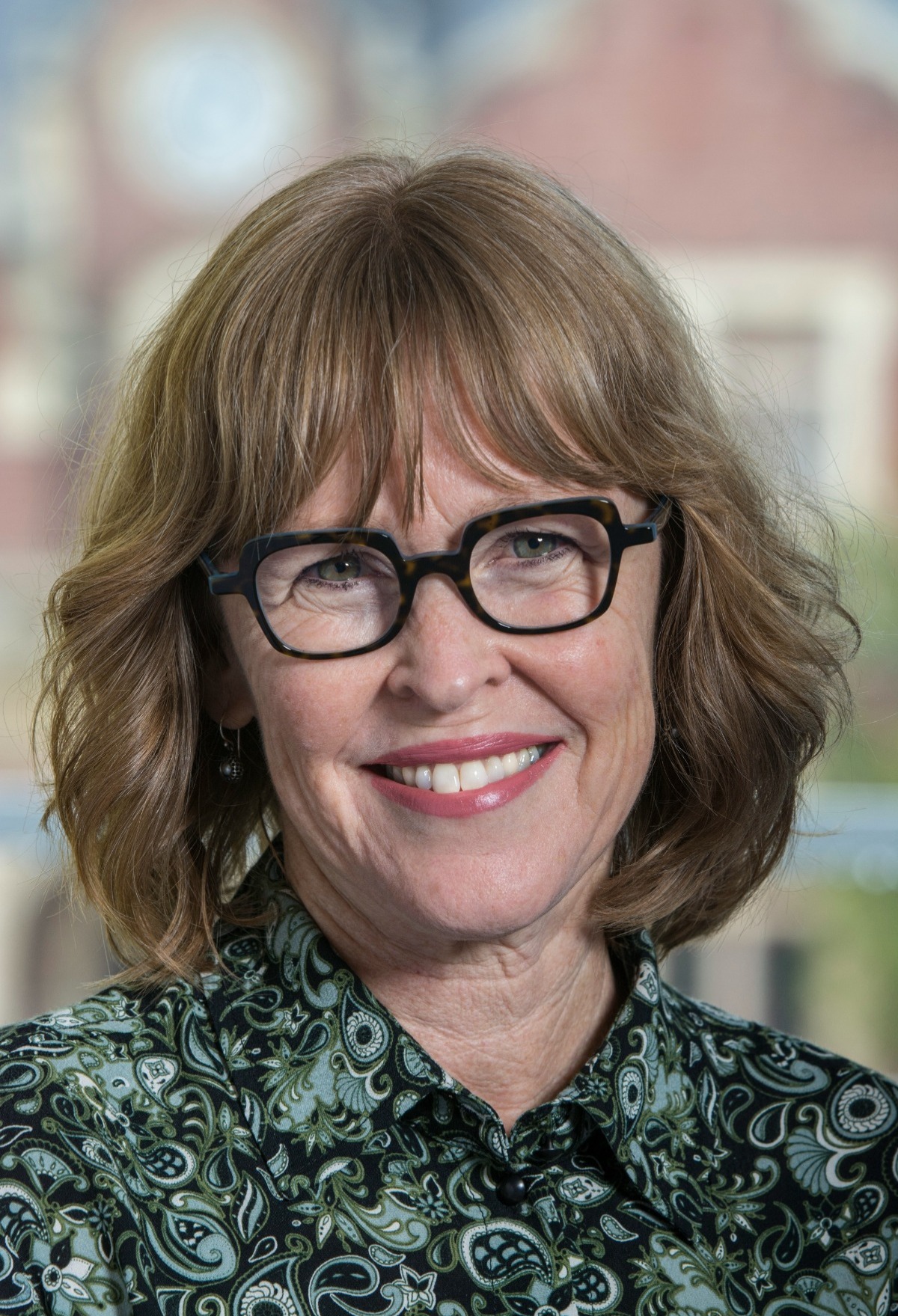 Jackie Petter
After graduating from Lincoln in 1981 with a Bachelor's degree in Agricultural Commerce (Horticulture), Jackie worked mainly in fresh produce exporting businesses – TNL Exports, Horticulture Industries and was based in Seattle working for a New Zealand flower importer. After some time travelling overseas she returned to New Zealand and in 1998/1999 worked at NZFP Pulp and Paper Ltd in marketing and strategic planning. She is a shareholder and active board member of Freshco, a fresh fruit and produce export business with apple orchards, packhouses and coolstore facilities in Hawkes Bay and Nelson and an export office in Auckland. She is married with four young adult children, resides in Auckland, and currently works as a registered psychotherapist in private practice, predominantly working with young adults.
Andrew (Andy) Borland
Graduating from Lincoln College in 1986 with a Bachelor of Commerce ( Agricultural) (Farm Management), Andy joined the Rural Bank where he spent four years and then had seventeen years at Westpac, finishing in the role of Head of Corporate and Property Finance for New Zealand. He moved to Scales Corporation Limited in 2007 as CEO and became Managing Director in 2011. Andy has overall responsibility for the strategic direction and day-to-day management of Scales. In addition to his directorships of the Scales Group, Andy is currently the Chairman of Akaroa Salmon Limited, Primary Collaboration New Zealand Limited, Primary Collaboration New Zealand (Shanghai) Co. Limited and Rabobank New Zealand Limited. He is also a Trustee of a number of Family Trusts. He and his wife Gina Dellabarca live in Christchurch and have two adult sons, both Lincoln alumni.